2020 has already had more twists and turns than an HBO special. From the onset of the pandemic and the ensuing economic/financial downturns, to the equally as surprising robust market upturn, to the unknowns over the upcoming election, 2020 is in the record books already.
And we have (understandably) never heard as much concern from clients as we have with the upcoming presidential election.
If that is you, this is a good time to step back, take a deep breath, and ask ourselves two important questions:
Question #1: How much impact does the president have on stocks?
To answer this question, let's review the evidence. Click on the image below from our friends at DFA, to take a look for yourself at how markets and the economy performed under each president (and also showing who had control of the Senate and House at the time!).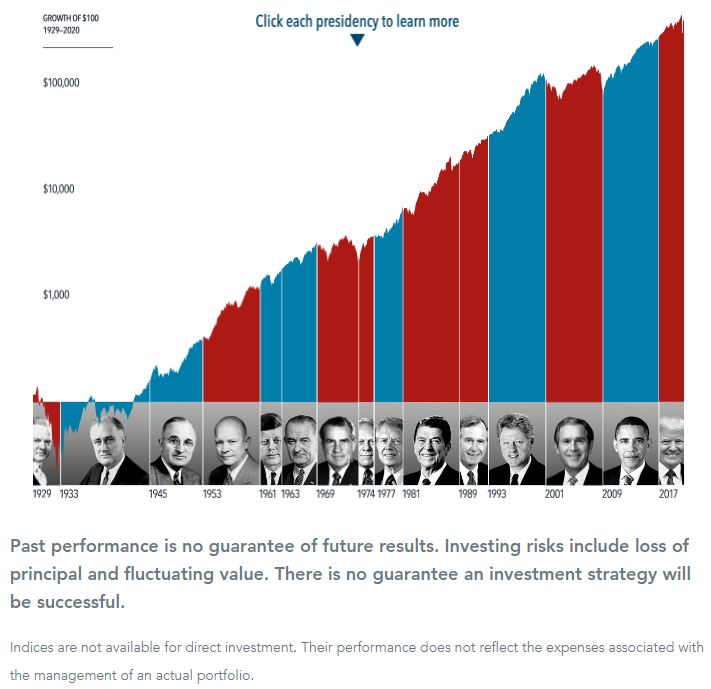 Posted by:
Waypoint Wealth Management