Find Your Way at Waypoint Wealth Management
We are an independent, fee-only Registered Investment Advisor firm, serving individuals and families who appreciate having a trusted partner to help them with their financial lives. We are on your side in a close, caring relationship filled with plain-spoken advice and experienced perspective. We help you move past financial conflicts and complexities to a place where you can gain peace of mind with their retirement and investment planning.
On Your Side — Our decision to hold ourselves to the Fiduciary Standard is the best way we know to minimize conflicts of interest that can often occur in the financial services industry. Quite simply, it's a good way to do business — for us and for you.
Experienced Perspective, Plain-Spoken Advice — With our roots dating back to 1996, we help families and individuals establish ideal waypoints along their financial journey: Waypoints for calmly considering next steps until their financial balance is in place. With our personal approach and independent perspective—along with a national community of like-minded fiduciary advisors (through the BAM Alliance)—we're able to deliver the promise of true wealth management.
Making Good Decisions — Whether those decisions are about investing, determining appropriate risks, or realizing your financial dreams, we'll help you Find Your Way.
At a Glance:
Began his financial career in 1998 with Legg Mason in Baltimore; subsequently joined a nearby financial advisory firm and specialized in retirement planning and investment management
Past President and Chairman of the Board for the Financial Planning Association of Maryland
Member of NAPFA – the country's leading professional association of Fee-Only financial advisors
Bachelor of Arts in Economics, St. Mary's College of Maryland
CERTIFIED FINANCIAL PLANNER™ professional
Originally from Harford County; resides with his wife and three children in Carroll County, Maryland
Pete's Perspective:
"From early on and in my college days, I was hooked on investing and knew that I wanted to be a financial professional. I wrote my senior thesis on the subject, tracked mutual funds in a red spiral notebook and would watch CNBC's "Power Lunch" with Bill Griffith. Back then (the 1990's) I spent time interning for a variety of financial firms, with a bigger goal to join "Legg Mason"—a big name in Baltimore at the time. I thought I could build a successful career by climbing the corporate ladder, and I achieved my goal of being hired there just as I was completing my final college semester.
As is so often the case in life, once I'd realized my dream of getting into the industry, I also realized my priorities had changed. While I still wanted to be a financial adviser, I soon realized that working in a more closely held firm and ultimately with a firm like Waypoint would allow me to provide the best advice possible to clients.
Early on in my career I had no idea how gratifying it could be to help someone manage their money and their retirement plan—but it really is. It is a great responsibility to advise someone on their life's savings, and very rewarding to help put all the financial puzzle pieces together for them. I've seen so many people who have done a great job saving over their working lives, but in their mid to late career they realize the importance of having someone they trust that they can turn to for advice. It is so enjoyable to watch clients worry less about money and enjoy life more. That is a great feeling, and it's what gets me out of bed each morning. I'm grateful for the opportunity to do this for a living." > CLOSE BIO
At a Glance:
Began his financial career co-founding Callan & Palmer, LLP in 1988
Licensed as a financial advisor in 1996, later co-founded Waypoint Wealth Management
Member of NAPFA – the country's leading professional association of Fee-Only financial advisors
Master's degree in taxation, University of Baltimore, bachelor's degree in accounting, University of Rhode Island
Certified Public Accountant (CPA)
Resides in Baltimore County with his wife Margi and is an avid tennis player and enjoys traveling to see their two children
Grant's Perspective:
"As a CPA I like it when things add up. Over the years in my accounting practice when talking to my clients about their investments things just never seemed to add up. As I was drawn into more and more financial planning conversations I came to realize that very few of my clients could answer what I felt were three basic questions about their investments:
How much risk were they taking with their investments and was that risk appropriate for their financial objectives?
What was the return on their investments?
All in, how much were they paying for their investment holdings and advice?
This experience motivated me to help build a wealth management firm that provided clear and understandable answers to these basic investment questions. In this uncertain world, I am confident that our Waypoint clients are provided an investment experience based on a process and discipline that truly adds up." > CLOSE BIO
At a Glance:
Graduated from Virginia Tech with a B.S., in Finance CFP® Certification Education Track
Began career as a Financial Advisor at The Vanguard Group in Charlotte, North Carolina
CERTIFIED FINANCIAL PLANNER™ professional
Pursuing the Enrolled Agent IRS designation
Avid tennis player and novice golf enthusiast
Grant's Perspective:
"Growing up the son of a financial advisor, I was always aware of just how impactful holistic wealth management can be. After graduating from Virginia Tech with a B.S. in Finance, working for a massive financial institution, and achieving my proudest accomplishment of becoming a CERTIFIED FINANCIAL PLANNER™ professional, I started to truly appreciate the commitment and responsibility a financial advisor has to his or her clients. Partnering with clients for the long term to accomplish their financial and life goals is what an advisor should strive to deliver. Waypoint Wealth Management is a firm that fosters this intimate, personalized relationship that every client deserves and I am truly honored to have a part in that process. Although I have great passion for the analytical side of wealth management, working with real people and forging the financial path to meet their goals is what motivates me most. After all, personal finance is more personal than finance." > CLOSE BIO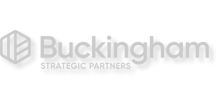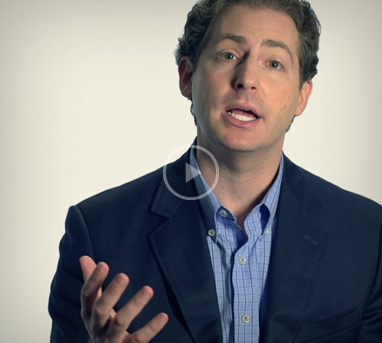 Buckingham Strategic Partners
Waypoint Wealth Management is a proud independent member of Buckingham Strategic Partners, a community of approximately 140 wealth management firms across the country who are united in helping more than 22,000 investors nationwide take control of their financial futures and achieve their life's most important goals.
The BSP community represents $37.72 billion of collective assets under management or administration (as of March 31, 2021).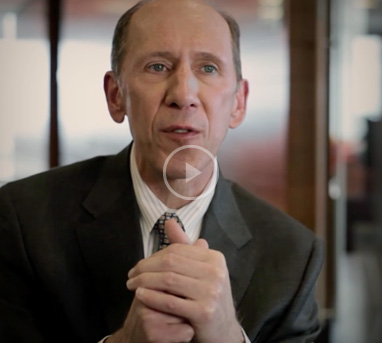 Dimensional Fund Advisors
Since 1981, Dimensional has been advancing academic collaboration and disciplined fund management strategy to replace Wall Street's usual attempts to chase rather than participate in capital market returns.
Its global family of funds helps us put evidence-based investing to work for our clients. We also apply other, similarly managed solutions as warranted — whatever advances our clients' highest interests. > VIEW PAGE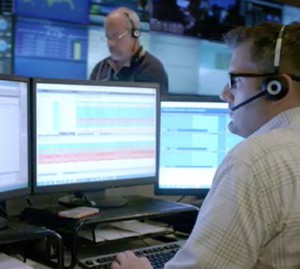 Charles Schwab
We turn to independent custodian Charles Schwab to ensure that our clients' managed accounts are held safely and securely. Your accounts are held strictly in your name, with account statements and reporting sent directly to you. Read more about Schwab's security HERE.