For some reason, a lot of people seem to be retiring lately.  Over the last year, I and my partners Dave and Grant have helped numerous people make that leap away from their career, which for many can be a scary time.  This is a very rewarding aspect of our careers as advisors.  And it is also humbling and a great responsibility to advise those clients through this major event in their lives.
Once we get beyond the "X's and O's" related to the financial aspect of this planning, I can't help but think about this next chapter for them and this word "Retirement."  At a recent class I attended, financial planner and Forbes columnist Carolyn McClanahan said something that we couldn't agree with more.  She said "let's stop calling this Retirement, and start calling this just another transition in life that needs to be planned for."  To me, that opens up the realm of possibilities for the future rather than just contemplating what you would stop doing (which is the traditional way to approach retirement).
There is a great line referenced in an article written by my friend and colleague Tim Maurer (which you can read here).  It reads "Are you living the life you chose?  (or) Are you living the life that chose you?"  I think that gets at the heart of this issue—are we intentionally mapping out the first chapter of our 'retirement' years so that they are as fulfilling and meaningful as they can be?  Most experts suggest that your goals are best met if you write them down and share them with someone.  I realize this might seem like it goes beyond what we do as advisors, but more and more of our conversations with clients are revolving around life issues and listening to how the adjustments are being made.  If we can help you with your upcoming transition by having a conversation around your life goals, we'd be honored to do so.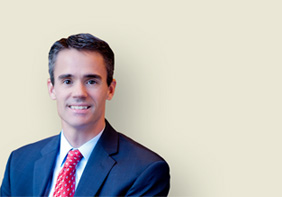 Posted by:
Pete Dixon, CFP®
Partner and Advisor