You're getting ready to finally "retire".  We've run the numbers with you, looked at various calculations and determined when to begin Social Security.  We looked at how your taxes will change, where that money will come from, and even how they will be paid.  We've reviewed your allocation and strategy for portfolio income and how that fits into the plan.  We told you that you are financially independent, that you won't need to worry and you can enjoy this next chapter of life with full abandon.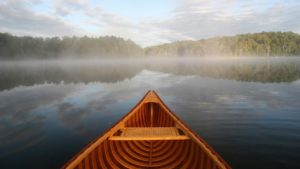 But you're still uneasy.
There is still something on your mind that's worrying you.  You're comfortable with the financial aspects of this change, but you just aren't sure how your life is going to look on the other side of this decision. 
Others know exactly how they are going to spend their time and hit the ground running.  They're "busier than ever" (the most popular statement from a newly retired client is "I don't understand how I got all this stuff done while I worked!").  They're active and engaged and seem to have fulfillment right from the start.
What separates the two?  How can one person know the steps to take to go from uncertainty with this new chapter in life to feeling like they are on track in some way?  Our financial software can't guide us here.  And while we're not licensed in psychology, we have noticed a few things from clients over the years that we'd like to share—observations of many who have retired.
First and foremost, we've learned that there is no formula for doing this exactly right.  But hopefully these can help you or someone you know prepare a little better:
Take some time
Once you have taken the leap, clients have told us that it can take anywhere from six weeks to a year or more to adjust and become comfortable with the new routine.  In this article by Jeff Giesea (Design a Retirement That Excites You), it is suggested to take some time to "land from the experience, to shed the old skin".  Just allow yourself to not be productive for a little while.  One client recently made business cards with her name and contact information, with a fun design (click here to see how easily you can do this too).  This is a terrific way to help mentally shift from your working identity to your new one while you take some time to adapt to your new routine.
Find meaningful work
Work, really?  That may sound odd at first, but I asked author and advisor with our BAM Alliance community, Tim Maurer, what he views as the most important steps a newly-retired person can take outside of financial planning.  Ironically, this was one of his first suggestions.  That is, to find some 'work' to do that has a sense of meaning and purpose for you.  "Not having an income can be a shock to the system financially, but the bigger challenge is finding a way to redirect the inherent impulse we have to do something meaningful," he said.  We've seen this play out with clients through examples of giving back.  They're volunteering in pet shelters, hospice programs, and in some cases being compensated for working again—albeit on their terms doing something they enjoy.  The most common version of this is right at home, with clients having more time to help family and friends.
Jump in, if that's what you need to do
Sometimes, you need to just jump in the water to see what it really feels like.  I know what you're thinking—"a financial planner telling me to just jump?!"  Of course, with such an important event like retiring, this isn't for everyone.  For many people, the best thing to do when lacking any future plans is to continue working.  But if you're comfortable that you're in solid financial shape, AND (this is important) you have that burning desire to detach from what you're already doing, then some people just need to experience change by making the leap.   For those people, it's important to enter a new environment to experience what comes to mind next, and what action to take.
If you need any inspiration for what it could look like to 'jump in', here is a brief list of some things we hear from our clients that they're doing:
After not riding a bike for years, one client started riding again with his daughter and now does so competitively (together).  One client is going back to school to learn to compose music, and another reconnected with old friends from high school and they now plan weekend getaways together. Others have started attending regular Pilates classes, painting classes, and have gotten back into skiing again (with new knees!).  Some have spent many hours researching their family history on Ancestry.com, and have started writing again and even published a book.  Another started a pet-sitting business, and someone else drives a local kid to school since she doesn't have parents to take her.
For every one of these examples, there are so many more stories we could share.  All of them are from clients who weren't exactly sure what retirement would look like years before doing so.  What will your journey look like?  Wherever you are in your planning, hopefully this helps you think about your own way forward.  We look forward to hearing more about it!
Posted by:
Waypoint Wealth Management