What You Need to Know About Stimulus 2.0
After nearly six months of back-and-forth negotiations, and in response to the economic hardship that many Americans face from the ongoing COVID-19 pandemic, Congress proposed a new, $900 billion relief package.
Many elements—like stimulus payments and PPP loans—will sound familiar from earlier this year.
However, debate surrounding certain provisions in the economic stimulus and relief package has intensified since it left Congress, and as of this posting, President Trump has yet to sign the bill.
Luckily, should it become law, few measures in the whopping 5,593-page bill require prompt action before the end of 2020. Nevertheless, extensive media coverage has prompted questions regarding how it will affect you and your family. To help offer some clarity, here's a high-level breakdown of six important provisions in the bill you need to know about. > SEE MORE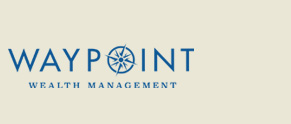 Posted by:
Waypoint Wealth Management