2020 has already had more twists and turns than an HBO special. From the onset of the pandemic and the ensuing economic/financial downturns, to the equally as surprising robust market upturn, to the unknowns over the upcoming election, 2020 is in the record books already.
And we have (understandably) never heard as much concern from clients as we have with the upcoming presidential election.
If that is you, this is a good time to step back, take a deep breath, and ask ourselves two important questions:
Question #1: How much impact does the president have on stocks?
To answer this question, let's review the evidence. Click on the image below from our friends at DFA, to take a look for yourself at how markets and the economy performed under each president (and also showing who had control of the Senate and House at the time!).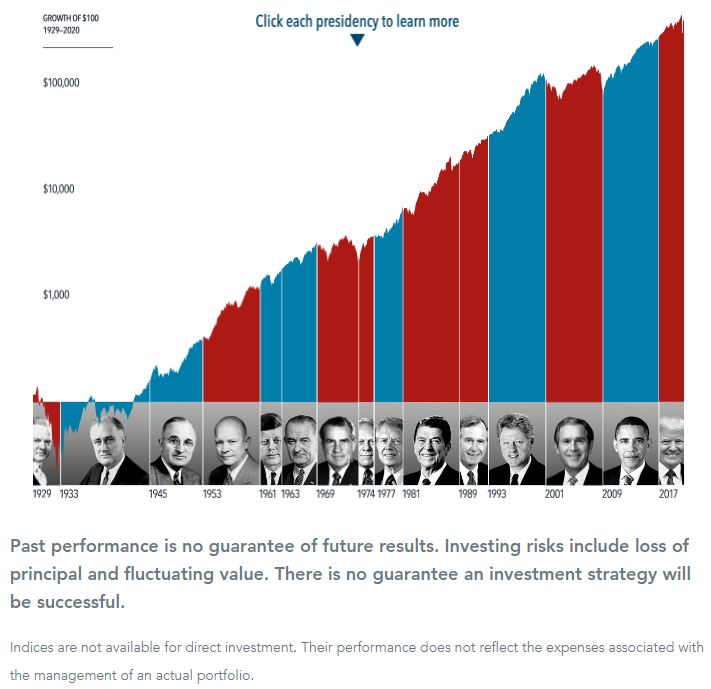 Hopefully, this is a helpful reminder that businesses and companies (that make up the stock-side of your portfolio) are resilient despite many, many political situations.
Question #2: How could various scenarios – best case and worst case – affect my own personal retirement plan?
We certainly understand if you have a personal desire to become involved politically and to help our country at large, and we commend those who do. But if any of the news is having an effect on how you think and feel about your own personal financial situation, this is exactly what we're here for. We would be happy to update your own personal plan during a time like this to review those scenarios that could help you (or hinder you) from reaching your goals.
Feel free to reach out to us if that is something you'd like to talk about at this time.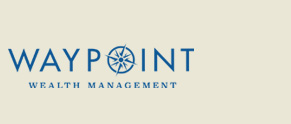 Posted by:
Waypoint Wealth Management