Each year, our Director of Research at the BAM Alliance, Larry Swedroe, unveils what he believes are some of the most important lessons of investing.  This month's Viewpoints will highlight three of our favorites from the list.  The full list of nine lessons can be found here, and is well worth the time to read.
It was tough to choose only three, as they're all insightful.  But here are Waypoint's favorite three (okay, four) lessons from last year:
Active management is a loser's game:
Ouch.  This might sound harsh.  But more and more people are becoming aware of the evidence against investing based on opinion.  More investors each year are realizing the challenges for active managers to keep up with (and outperform) the markets, after fees and taxes.  At Waypoint, we've learned that as well and came to a point in our careers where we had to put ego aside and truly measure returns against an evidence-based portfolio.  This is when we realized the importance of playing the winner's game.
So much of returns comes in very short and unpredictable bursts:
There is simply no better lesson for staying invested during challenging times.  Larry's statistic is mind-boggling:  Looking at all of the S&P 500's months between 1926 and 2010 (there are 1,020 of them), on average one month out of the year provided an average return of 10.7%.  The remaining (worst) 91.7% of the months produced almost nothing in returns.  Put differently, about only 8% of the months produced almost all of the long-term returns. 
He summarizes a perfect quote from famous investor Charles Ellis: "Investors would do well to learn from deer hunters and fishermen who know the importance of 'being there' and using patient persistence—so they are there when opportunity knocks."
Even with a Crystal Ball:
Let's pretend that last year you actually did have a crystal ball, and could see future events (not stock prices).  Would that have been valuable to you for investing decisions?  Larry asks the question, would you truly have been a buyer of stocks if you knew that:
-The first few weeks of 2016 would be the worst start to a year since the Great Depression?
-Great Britain would vote to exit the European Union?
-Donald Trump would become the president?
If we're honest, we wouldn't have predicted that the market would respond to each of these unforeseen events the way that it did.  After initial pullbacks, markets were positive.  "Even with a clear crystal ball (which no one has), it's very difficult to predict stock markets. Thus, you shouldn't try. It's a loser's game."
(Bonus) Last year's winners are just as likely to be this years' dogs:
I couldn't help but add this fourth.  This is a simple and incredibly important reminder that, as investors, we shouldn't get ahead of ourselves.  Never get too excited if some positions performed really well in the short-term.  This lesson is a call to diversify properly and rebalance, and never lose sight of the long-term goal.  Because as investors, we never get hit by the proverbial bus we see coming.  Managing overconfidence helps us to stay the course.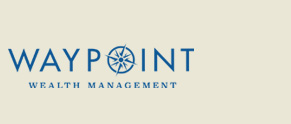 Posted by:
Waypoint Wealth Management