On Wednesday, David Letterman will say goodnight to his national TV audience for a final time. It will cap a remarkable run, one spanning 32 years and more than 6,000 episodes. To last that long, of course, you have to have scores of fans, be it diehard or casual. But even if you don't like Letterman's sometimes acerbic style, preferred his longtime rival Jay Leno or spend your late-night hours sleeping instead of watching TV, you still can appreciate the formula for the popularity and longevity of Letterman's show: develop a good plan, stick to it.

Sure, part of the reason for the show's success was its A-plus guest list — Bill Clinton, Adam Sandler, Julia Roberts, George Clooney, Howard Stern and Oprah Winfrey all stopped by last week alone to say goodbye to Dave. But what mainly kept viewers coming back — night after night, year after year — were the offbeat, quirky old-reliables embroidered in the show's fabric.
As Dave Itzkoff of The New York Times recently wrote, "With almost no blueprint to follow, Mr. Letterman showed that late-night TV could offer more than a what's-in-the-news monologue and witty banter with celebrity guests (though he was capable of doing all that, as well)."
What the show did offer included stupid tricks performed by humans and pets alike. Various things were dropped off of New York City buildings and silly stunts were performed on its streets. Thanks to recurring bits, celebrities were made out of a deli worker, the show's stage manager and even Letterman's mom. A heavy musical influence always resonated strongly throughout the show, which featured megawatt artists as well as cutting-edge new bands (not to mention the forever leader of the CBS Orchestra).
Develop a good plan, stick to it.
For investors, that tenet is not only worth appreciating but also worth repeating. That two-step process, after all, is the foundation on which evidence-based investing was built. It's a mantra for investors to follow, one that isn't signing off anytime soon.
So what should a good investment plan look like? It should incorporate the latest findings from academic research into the financial markets. Portfolios should be globally diversified and rebalanced periodically. A good plan should factor in tolerances to risk, so investors aren't taking more than they can or need/want to. It should focus on what can be controlled. Most of all, it should take into account what matters the most to each investor.
And what should a good plan not look like? It should make no mention of trying to time or beat the markets. It should not act on the latest financial headlines or make emotional decisions based on the latest market swings. It should not try and chase past performance, for that is a poor future predictor. It should not do anything hastily, on a whim.
Develop a good plan, stick to it.
David Letterman parlayed that formula into an epic run of late-night success.
Investors can follow it as they strive to reach their long-term goals.
That guiding investing principle, in fact, should sit atop their top 10 list.
The opinions expressed by featured authors are their own and may not accurately reflect those of the BAM ALLIANCE. This article is for general information only and is not intended to serve as specific financial, accounting or tax advice.
© 2015, The BAM ALLIANCE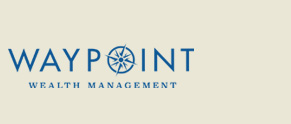 Posted by:
Waypoint Wealth Management